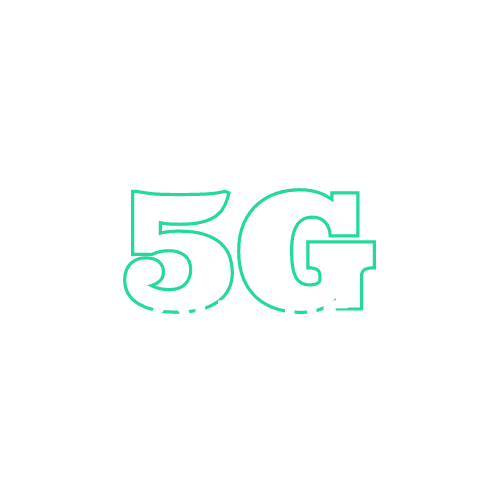 How To Protect Yourself & Your Family When The Cost Of Connection Is Too High
20+ EMF experts, front-line engineers, scientists, building biologists, doctors, and activists will share practical strategies to protect our health, our homes and our children.
Early Bird Tickets Thru 7/10!
We are more connected,

yet more

unhealthy and unhappy

than ever.
Scientists and doctors are making connections between wireless radiation, chronic illness, and our environmental crises.
We want to answer the urgent questions: "Have we taken Wi-Fi radiation technology too far?" and "Can we find a safer way to use the internet to connect?"
Many Of Us Are Wondering...
What is 5G?

Why are thousands of doctors and scientists around the world cautioning us against the rollout of 5G?

How does Wi-Fi radiation lead to heart disease, diabetes, and cancer?

What is the link between Wi-Fi radiation and anxiety and depression?

Is our hyper-connectivity making us unhappier than ever?

Do I have a choice when it comes to 5G and other Wi-Fi radiation?

How can we protect ourselves from 5G and Wi-Fi radiation exposure?

How can we reduce our radiation exposure in the places we spend the most time: our homes and our offices?
All of these questions and more will be addressed!
EMF Exposure In Your Home
Get Our Interview with Chris Buonocore, Building Biologist and EMF Expert.
Robin Shirley founded Take Back Your Health™ Conferences in 2011 with the hope of inspiring her community through bringing in the health luminaries who had helped her heal.
Robin grew up with chronic pain, headaches, rashes, depression, digestive discomfort and out-of-control systemic inflammation, and was diagnosed with Systemic Juvenile Rheumatoid Arthritis at 11 years old. She tried everything to heal naturally. Food overhauls and supplements helped a little, but nothing truly took the pain away.
At 23 years old, Robin was on track to file for disability and give up on her entrepreneurial dreams. Just before giving up, she was diagnosed with Chronic Lyme Disease and heavy metal toxicity. Now knowing the cause of her inflammation and pain, she was able to use her knowledge of nutrition and healing to address these specific issues.
Robin has personally experienced the power of a natural approach to reducing pain and inflammation. With the help of family and friends she hosted the first Take Back Your Health™ Conference in 2011. Since then she has expanded the Take Back Your Health™ brand into retreats, virtual conferences, online directory and app, and more, found on TBYHGuide.com.
She is a Certified Integrative Nutrition Health Coach, intuitive energy healer and a member of the American Board of Drugless Practitioners. Robin speaks, consults and writes about The Take Back Your Health™ lifestyle and how to reduce the symptoms of chronic illness, especially in children and mothers.
5G: The Biggest Threat To Our Environment
Arthur Firstenberg is the founder and president of the Cellular Phone Task Force. Since 1996, the Task Force has provided a global clearinghouse for information about wireless technology's injurious effects, and a national support network for people disabled by this technology.
After graduating Phi Beta Kappa from Cornell University with a B.A. in mathematics, he attended the University of California, Irvine School of Medicine from 1978 to 1982. Injury by x-ray overdose cut short his medical career. For the past 37 years he has been a researcher, consultant and lecturer on the health and environmental effects of electromagnetic radiation.
He is the author of "Microwaving Our Planet: The Environmental Impact of the Wireless Revolution" and "The Invisible Rainbow: A History of Electricity and Life" in which he walks us through history, showing how non-native electromagnetic fields have negatively affected the planet… and us. Arthur reviews the science of just how microwave and radio frequencies disrupt brain, heart, and mitochondrial function.
He co-founded the Global Union Against Radiation Deployment from Space (GUARDS) in 2014 to oppose global wireless Internet from thousands of satellites in space and has launched the 5G Space Appeal, boasting over 300,000 signatories protesting the impending deployment of tens of thousands of 5G satellites.
Daniel DeBaun is an internationally recognized and influential expert in shielding electronic emissions and Electromagnetic Radiation (EMF) protection, with a particular focus on the effect of exposure from mobile devices such as laptops, tablets and cell phones. Daniel's concern regarding the health impact of electronic radiation emissions grew from over 30 years of engineering experience in the telecommunications industry, where he held a variety of leadership and executive positions at Bell Labs, AT&T, SAIC and Telcordia.
Through the course of his career, Daniel has created requirements for large telecommunication systems, led technical divisions responsible for establishing industry standards and formed analysis adherence testing for next-generation digital transmission systems. Daniel also oversaw laboratories which analyzed electromagnetic radiation (EMF) interference, electrical signals and digital formats. He and the teams he led were looked upon as industry authorities.
Daniel is the inventor of DefenderShield®, the most effective EMF radiation protection technology for mobile devices ever developed. In addition to his work with DefenderShield®, Daniel is a highly regarded author, industry consultant, writer, and speaker as well as frequent guest national radio and television programs discussing EMF health issues.
Daniel is co-author of the bestselling book, Radiation Nation: The Fallout of Modern Technology, the complete guide to EMF radiation safety and protection.
Transhumanism: The Merging of Man & Machine
Homeopathy & EMF Protection
Cilla Whatcott, PhD, is a classical homeopath and the producer of the groundbreaking film series, "Real Immunity". She was a forerunner in opening the conversation regarding the need for safe immunizations as early as 2008, while teaching at Normandale Community College. Her interviews with luminaries such as Andy Wakefield, Del Bigtree, Paul Thomas and others precluded their meteoric rise to popularity. She brought her films and HP program into the public eye as a means of engaging experts, and to offer a safe immunity alternative.
Cilla has parented three adopted children from Russia, China and Taiwan, as well as one biological son. Her own children's illnesses and developmental stages led her to investigate homeopathy where she saw dramatic improvements with allergies, kidney reflux, ADHD, ear infections and various other illnesses and emotional challenges.
Cilla holds a B.A. degree from Arizona State University, a PhD from Kingdom College of Natural Health and a diploma from the four year professional program at Northwestern Academy of Homeopathy, Minneapolis, MN. She was also a member of the research faculty at The American Medical College of Homeopathy as well as an instructor at Normandale Community College.
Dr. Thomas Cowan, MD, is a well-known alternative medicine doctor, author and speaker, with a common-sense, holistic approach to health and wellness. He has given countless lectures and workshops
throughout the U.S. on a variety of subjects in health and medicine and is the author of six books.
Recent publications include "The Contagion Myth" co-authored by Sally Fallon Morell, "Cancer and the New Biology of Water" and "Human Heart, Cosmic Heart"
Until his recent retirement from active practice, Dr. Cowan had a general-medical practice, first in upstate New York, then for 17 years in Peterborough, N.H., and for 17 years in San Francisco.
He was a founding board member of the Weston A. Price Foundation and currently serves as its vice president.
Dr. Cowan continues to actively lecture and interview, sharing information via his website, DrTomCowan.com, where he also offers many of the products he has used personally and in his practice. Additionally, Dr. Cowan offers high-quality beyond-
organic vegetable powders and kitchen staples on his DrCowansGarden.com website.
Camilla Rees, MBA, is Senior Policy Advisor, National Institute for Science, Law and Public Policy (NISLAPP), and founder of ElectromagneticHealth.org and Manhattan Neighbors for Safer Telecommunications.
She works closely as a communications strategist, with international scientists, attorneys and with numerous grass roots groups at the state and local levels related to cell towers and antennas and cell phone and wireless risks generally.
Camilla received the American Academy of Environmental Medicine's most prestigious award he Jonathan Forman Award, in 2018, for outstanding contribution to the field of Environmental Medicine, as well as the "2018 Public Health Award" from the Global Foundation for Integrative Medicines.
Camilla is author of "The Wireless Elephant in the Room" and co-author of "Public Health SOS: The Shadow Side of the Wireless Revolution". She has overseen important policy reports, including "Getting Smarter About the Smart Grid" and "Re-Inventing Wires: The Future of Landlines and Networks", exposing fallacies about the benefits of wireless communication technologies and proposing alternatives.
Camilla serves on the Advisory Boards of the Building Biology Institute, the National Institute of Digital Health and the Radiation Research Trust (U.K.), and advises numerous health newsletters on electromagnetic fields and tech overuse and addiction.
Dr. Russell John Kort, D.C. has been involved in the medical field for nearly 40 years. The last 10 years he has dedicated himself to the study of Functional Neurology and specifically, concussions.
He has suffered from numerous concussions as a competitive skier. While reading the manuscript Radiation Nation five years ago, Dr. Kort had the profound realization he had been suffering from symptoms of Electromagnetic Hypersensitivity (EHS) for the past 20 years.
With this newfound knowledge, he now dedicates his life to finding solutions for his patients that suffer from EMF and concussion like symptoms.
Dr. Kort is the Chairman of the Defendershield Science and Medical Advisory Board and the BrainTap Technologies Innovator of the year. His personal, clinical and research experience on the neurological effects of EMF exposure is the foundation behind our DoctorEMF mission. Dr. Kort's personalized protocols have profound measurable results in just five consecutive days of treatment.
Brian Richards is the Founder and Creator of SaunaSpace and the world's only Zero EMF Faraday Sauna.
From Brian: In 2008, I discovered how life-changing a sauna could be. Insomnia, adrenal fatigue, and acne were getting in the way of my everyday life. When an alternative medicine doctor recommended near infrared sauna therapy, I was grateful for a solution that didn't involve prescription drugs, but there weren't many options for near infrared saunas.
Within days I started to notice changes, and continued treatment brought all of my symptoms to a halt. I became obsessed with perfecting the technology so I could make it accessible to everyone.
Thirteen years later, we have a team of great engineers and craftspeople who share my mission: to give everyone a natural way to relax, get relief, and live their healthiest lives. I'm proud of how many people we've helped in that time, and we're determined to keep improving so we can change lives for many years to come.
A Movement We Can All Get Behind: SafeG
Kurt Cobb is the Program Director and Communications Strategist for SafeG.
The SafeG Alliance is currently developing programs to provide support to those opposing 5G wireless at whatever level they are working, local, state, national, and even global. The Alliance is a program of Citizens for Health Education Foundation, a 501 (c) 3 nonprofit organization focused on enabling consumer choice in matters of health and well-being.
Kurt Cobb is a Washington, D.C.-based communications strategist and freelance writer who writes frequently about energy and environment. His work has appeared in The Christian Science Monitor, Common Dreams, Le Monde Diplomatique, Oilprice.com, OilVoice, TalkMarkets, Investing.com, Business Insider and many other venues.
He is the author of an oil-themed novel entitled Prelude and has a widely followed blog called Resource Insights. He is currently a fellow of the Arthur Morgan Institute for Community Solutions.
Influencers Silenced: Social Media Censorship &Using Food as Medicine to Reverse Health Effects of EMF Radiation
Andrea Beaman, HHC, AADP, CHEF, is an award-winning natural foods chef, best-selling author, holistic health coach and herbalist.
Almost 20 years ago, she was diagnosed with an "incurable" Thyroid disease. Andrea focused on healing her body with natural, wholesome foods, lifestyle and mindset improvements. Four months later, her readings had gone from dangerous to just above normal. Two years later, her thyroid symptoms were gone, she felt great, and was 25 pounds lighter.
Andrea works with clients to help them take back control of their health, while taking your unique biochemistry and innate healing wisdom into account.
Brian's dive into health started when he became a father wanting to provide the most optimal growing environment for his family. His desire for them to thrive and devotion to discover the truth drove him to find the most insightful and effective cutting-edge methods for addressing what's really going on in our bodies and environments.
This led Brian to become a Functional Nutritional Therapy Practitioner, train with The Klinghardt Academy, and become a certified Geobiologist trained by a pioneering naturopathic and environmental medicine clinic in Austria that's been addressing EMF and geopathic stress since 1983.
Brian and his wife, Lindsey, built an EMF shielded tiny house in the summer of 2017. Brian travels all over the country doing EMF assessments, speaking at conferences and on podcasts, and helping families install shielding solutions. He doesn't always bring the tiny house with him. It's not really so tiny!
After testing many homes for EMF around the country Brian founded Shielded Healing in 2017 with the goal of helping modern humanity recreate electromagnetic environments that more closely mimic our historic human habitats.
Christopher Buonocore has a B.S. in Indoor Health and is certified as a Building Biology Environmental Consultant (BBEC) with the advanced Electromagnetic Radiation Specialist (EMRS) designation. In addition, he has adapted 40 contact hours of FEMA Chemical, Biological, Radiological, Nuclear & Explosive (CBRNE) Awareness Training scaled to residential applications. Exposures emerging from indoor sources as well as from external sources are considered with indoor environmental health. A holistic approach employing ethnography and physical exposures is considered to uncover the sources of environmental conditions affecting your health.
Chris developed a university degree program to encompass the distinctive concealed modern residential hazards from an anthropological, regulatory and scientific perspective. Research included the intersection of human health and dwellings to develop methods for those where optimal health remains an unrealized aspiration.
Chris' passion is to uncover and reduce indoor exposures to create a "Healthy Home" or workspace. Many people live in compromised spaces and need to have the information and awareness to address these issues. A particular interest is placed in creating safe living spaces for those suffering with Electro-Hypersensitivity (EHS), Multiple Chemical Sensitivities (MCS), Lyme Disease, Mold toxin exposures and injured veterans.
In addition to our speaker series, you'll also get to join us for movement, cooking and hands-on lessons to help you protect yourself and your family from the effects of EMF and EMR exposure.
Hardwire Your Home and Office
In a world where smart homes are becoming standard, you may decide you want to live in a truly "smart" home - free from radiation! Join us to learn how to hardwire your home and reduce your electromagnetic frequency and radiation exposure.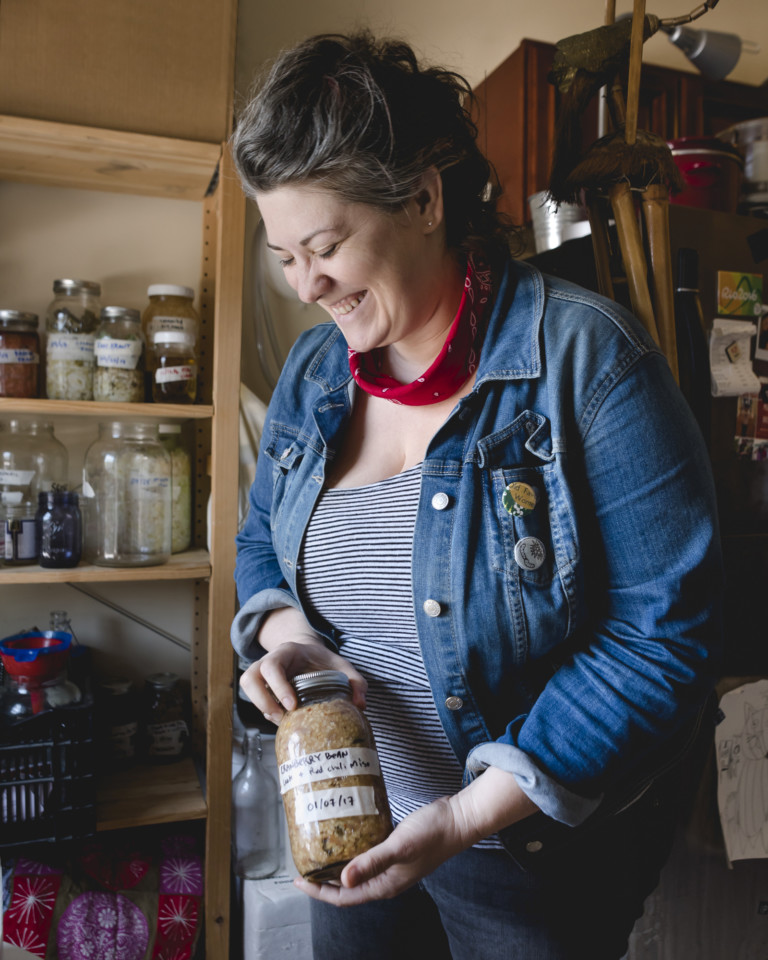 Protect and Regenerate Your Cells
Certain superfoods contain nutrients that can actually help protect our bodies from radiation, and regenerate damaged tissue. Join us and Cheryl Paswater for a fun cooking demonstration to learn how to use superfoods, herbs and everyday ingredients to fight against ever-increasing EMF exposure. Cheryl is the Chief Fermentationist and owner of Contraband Ferments as well as an educator, health coach, functional medicine student.
Cultivate Life Force Energy
Join us during 5G and Our Health for a "Qi Gong for Longevity" session that will help to ground your body, strengthen your life force energy and clear energy blocks.
SAVE YOUR "VIRTUAL" SEAT!
Early Bird TicketsThru 7/10!

Price Goes Up To $79 on 7/10
Price Goes Up To $129 on 7/10
Virtual Exhibit Hall Pass
Conference Speaker Series
Immersive Experiences
Lifetime Online Access to Recordings
TBYH Virtual Swag Bag

*The Exhibit Hall Ticket includes live access to the Exhibit Hall Seminars which are open for viewing from Friday, 9/10 at 8am U.S. EST to Tuesday, 9/14 at 9pm U.S. EST. It also includes the Live Q&A with the exhibitors which will take place Saturday, 9/11 & Sunday, 9/12 in the afternoons. View the Exhibit Hall information by clicking here or scrolling down.
**The All Access Ticket includes "Live Access" to the Exhibit Hall Seminars and Q&A Sessions, the Speaker Series, and the Movement & Meditation Sessions. This conference takes place in U.S. Eastern Time. For this ticket option, the sessions will all be available for 48 hours after the event (until 9/14 at 9pm U.S. EST) for those who are in different time zones to have a chance to view.
***The VIP Ticket option includes everything listed above, plus lifetime access to view the event on our website at any time, plus downloadable recordings of the entire event. The Virtual Swag Bag will be sent on 9/10 for all VIP ticket holders!








Your Host, Robin Shirley, Founder of Take Back Your Health™
Hi! My name is Robin Shirley. I founded Take Back Your Health™ in 2010 with the mission to share what I was learning about my own chronic health issues with others who are chronically ill. Our Take Back Your Health™ D.C. and L.A Conference, and our sold-out Take Back Your Health™ Retreats, draw repeat attendees and have grown a like-minded community of thousands of health enthusiasts who are taking back their health.
I grew up with chronic pain, headaches, and rashes, and later developed depression, digestive discomfort, out-of-control systemic inflammation, infertility, and more. I was diagnosed with Systemic Juvenile Rheumatoid Arthritis at 11 years old. I tried everything to heal naturally. Food changes and supplements helped a lot, but nothing truly took the pain away. When I was 23 I was finally diagnosed with Chronic Lyme Disease, and I was able to get to the root of the pain. I have personally experienced the power of a natural approach to reducing pain and inflammation. I am now 32 years old, a mother of two beautiful babies and running the business of my dreams. Learn more here.
Contact Us: hello@TBYHGuide.com
Apply to Sponsor: hello@TBYHGuide.com
Copyright © Take Back Your Health Int'l LLC 2021